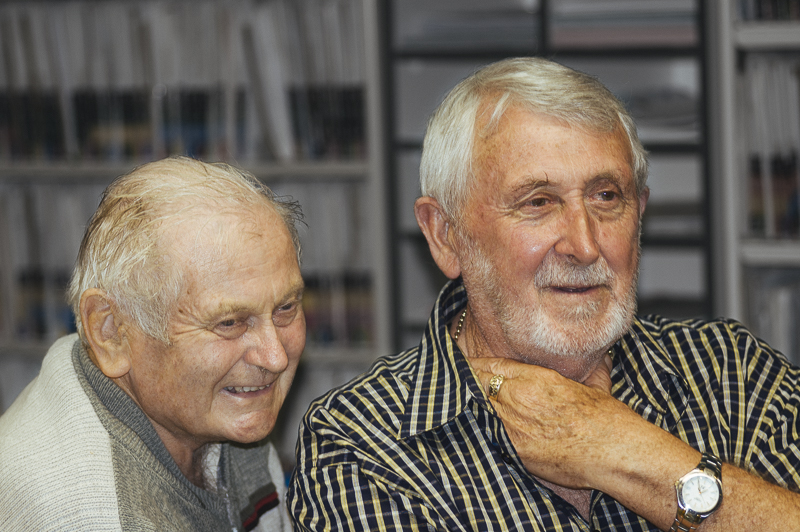 A short history of the Matamata-Tirau Camera Club.
The recent history of the club begins with its reformation in 2001 with Sam Harris as President. Sam was instrumental in reforming the Matamata Camera Club after a hiatus of several years. He served as our first President in the Club's current form.
This period since has seen significant changes in our art. Increasingly affordable digital technology has lead to the rise in image manipulation and post-processing techniques. This has opened a whole new field of expression with the image maker having total control from start to finish.
Increasingly capable equipment has led a switch from prints to projected images both on club nights and in external competitions. A trend has developed with this technology from pure photography to software enhanced artworks.
2016 saw a couple of noteable events. The first being a name change, followed by winning 2nd place in the 2016 SixWays Interclub. To more accurately recognise the club demographic we changed our name to the Matamata-Tirau Camera Club at the beginning of 2016.
Life Members
Gilbert Melrose was awarded our very first Life Membership in 2007 in recognition of his support over many years. Gilbert (left, above) was a professional photographer and owner of the camera store in Matamata. He was very active in both the current and past iterations of the club.
Shortly after, also in 2007, we recognised Sam Harris as our second Life Member. Sam (right, above) was a former police officer with a passionate interest in photography, even running his own darkroom at home.
2016 saw Carl Proffit being awarded our third Life membership for services on the club committee.
Our fourth Life Membership was awarded to Brie Martin in 2018 for her services on the club committee.
Events
For 2014 the club took up a new challenge as the event photographers for the annual Balloons Over Waikato festival. Event photography was a new skill. Here we learnt having to cover everything from posed portraits and street-style photography through to the boring but necessary record shots. This provided an opportunity to get some great images. And it's great to contribute to this huge community fund-raiser where proceeds go to the Lions Club Cancer Trust.
Starting 2017, we have been the event photographers for the Hamilton edition of The Distinguished Gentleman's Ride. The DGR is a world-wide charity event for classic and vintage style motorcycles supporting men's health through the Movember Foundation.
FiveWays / SixWays
Glory came to the Matamata Camera Club in 2008 with us winning the annual SixWays Interclub competition.
The 2016 SixWays saw one of our images won the Best B&W Digital section. This contributed to us gaining second place in the competition. Sadly, the annual SixWays Interclub competition was ended shortly after this.
FiveWays / SixWays Interclub Hosts
Our Past Presidents:
2022 – Angela Harris
2020 – 2021 Cassandra Robinson
2015 – 2019 Robbo Troughton
2011 – 2014 Keith Melville
2008 – 2010 Dan McMillan
2006 – 2007 Carl Proffit
2004 – 2005 Diana Spitalny
2001 – 2003 Sam Harris
The Matamata-Tirau Camera Club are proud to be the event photographers for the Hamilton, NZ edition of The Distinguished Gentleman's Ride since 2017. The DGR is a worldwide charity event for men's health.

See our image Gallery here.

The Matamata-Tirau Camera Club have been proud to be the event photographers for the annual Balloons Over Waikato Festival for five events between 2014 to 2018.

See our image gallery here.

SixWays Clubs